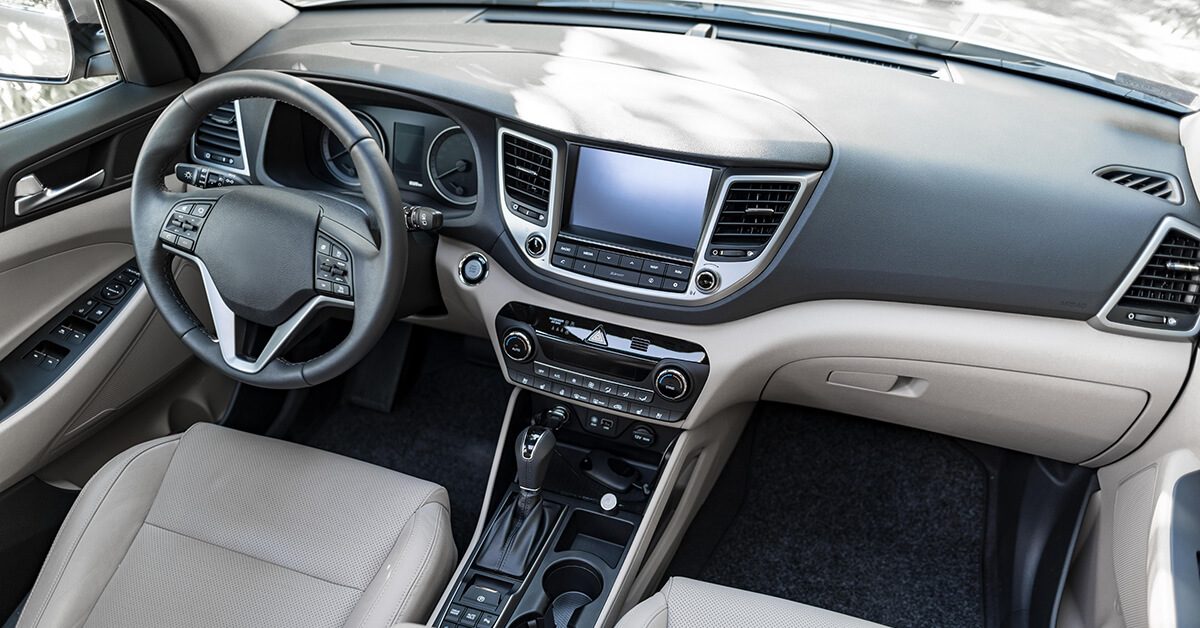 Best Mats For Cars: How And What To Choose?
Whether universal or fitted Toyota or BMW floor mats specifically designed for a precise model, car mats are great at keeping your car interior both clean and protected against wear. There is no shortage of models and materials, either!
To ensure maximum and durable protection of your car floor, however, and before making your final decision on a specific set of adapted mats, you must take several criteria into account.  
Why use a car floor mat?
Picture this: Your old and torn default factory mat, no longer properly attached to the floor, starts slipping right underneath your brake pedal while you are cruising along. The folded mass now tucked under your pedal dangerously prevents you from safely sharp breaking whenever necessary!
You will have certainly understood why buying or adding an extra layer of anti-slip flooring atop an older mat is so important. Sure it protects your car floor from scratches and stains, but, more importantly, it ensures proper safety while driving.
Your feet should never slip on the pedals, neither should your mat. As briefly mentioned earlier, there is no lack of variety in the car mat market. Most are effortlessly removable, easily washable, and are meant to be sturdy, aiming at giving you all the driving comfort and security you need!
What are car mats really for?
There are several benefits to protecting your car with a floor mat, but car floor mats come particularly in handy in the rainy season. Not only do they offer protection against humidity, but they moreover prevent your floors from being smudged with outside dirt carried under your feet when you are out for a muddy walk or making your way to your car through the snow. 
Which car floor mat should you choose?
Universal, factory default, or custom-made? A mat should never be chosen at random. The brand of your car, its model, the year it was put into circulation sure are all necessary criteria to find the best-fitting mat. But so are the quality-price ratio, the desired features, and the design specificities of your car model itself. The conjunction of your car specificities and the mat models available that fit them should at least help you narrow down your search.
Another element to factor in that will heavily influence your final choice is the use you make of your car. Needless to say, you won't be needing the same kind of flooring depending on whether you drive a luxury sports car, a family sedan, or a van. Whereas the latter exposes newly installed mats to faster tearing, the former is more suited for high-end customizable floor mat designs.
While standard or universal car mats are both easy to come around and install, quality tailor-made luxurious floor mats, although much pricier, are fully adaptable to your liking and can much better highlight a car that already has got a great deal of character. Getting customized car floor mats allows you to place an order that perfectly matches the measurements of your vehicle interior.
The best car floor mats
Again, before you go ahead and purchase a mat that was not designed for your car, remember to make sure said mat does fit your car. While your car model limits your options in a certain way, finding the best car mat boils down to picking up the one that best corresponds to both your practical and esthetical preferences. There is no ne plus ultra, only the best possible choice according to what fits your criteria the closest. All in all, choosing a carpet floor mat as opposed to a rubber car mat has mainly to do with a preference for style and esthetics over more pragmatical ease of cleaning purposes. 
The many different kinds of car floor mats
Once again, while your available options are strongly limited to what car you drive, the most common materials a great selection of mats are made of are generally the following four:
Carpet;
Plastic;
Rubber;
Velvet.
Out of the four above types, the best-selling ones have undoubtedly got to be the weatherproof rubber mats. What they lack in style, these mats gain in affordability and easiness of use, as only water is required to clean them thoroughly.
Carpet and velvet-made car floor mats have the particularity of being both more on the stylish side, giving your interior a classier feel, and being soft to the touch. Another notable upside is that the vast majority are machine washable.
How to lay down your newly-purchased car floor mat and care for it?
You will know right away you did a great job of installing your floor mat when it does not slip away under your feet while you are driving. To prevent it from sliding left and right, make sure it has got a good grip. Thanks to greater demand for antislip materials, most newer mats are designed to fit the curvature of your car floor more precisely, making them particularly convenient, steady, and a go-to item for drivers. Once your mat is laid down and grips firmly, caring for it regularly will help extend its useable lifetime. Given that the best-suited mat for your specific needs is the best possible mat there is, how often you clean mostly depends on how often you use your car. Generally speaking, a monthly clean-up should suffice. 
Full custom-fitted car floor mats for the more sophisticated
Those of you in search of some extra finesse and craftsmanship are sure to find the right match for their needs on luxautomat.net. Our team is committed to presenting drivers with a wide selection of
custom-fitting diamond stitch
or leather floor mats with reliable antislip features for the smoothest and classiest driving experience! Do not hesitate to
get in touch with us
!